Posted by
Kim Filler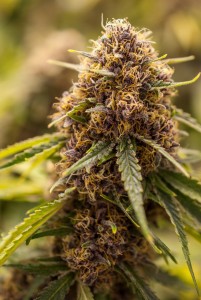 Ahead of ski season we have a myth to dispel. Steamboat Springs has not been set alight with reefer madness. On the contrary. Recreational marijuana was legalized in January 2014, but that doesn't mean you will come here and see people walking along the sidewalks joint in hand.
There are rules and regulations on where you can and cannot use cannabis, which we thought we should share.
The City of Steamboat Springs has three dispensaries selling recreational and medical marijuana. There is also one recreational marijuana dispensary in the Town of Oak Creek.
All three of Steamboat's dispensaries are located in the west side of town. Rocky Mountain Remedies offers a free shuttle service through Steamboat 420.
To enter a dispensary you will need a valid ID showing you are over 21 years old. Access to medical marijuana is only for cardholders.
Colorado residents can purchase 28 grams in a single transaction. Non-residents can purchase up to 7 grams in a single transaction.
Transporting cannabis over state lines is 100% illegal.
Consuming cannabis on federal land, including the Steamboat Ski Area is illegal. It is illegal to smoke in public places. Consumption is limited to private areas.
Be aware of potency. Levels of THC (the active ingredient that makes you high) vary depending on the product and how you choose to consume marijuana. The effects from edibles take longer for the high to kick in, making it easy to over consume. Be patient.
The legal limit for driving with Delta 9 THC (the active high) in your system is five nanograms per milliliter of blood.