Posted by
Kim Filler
It's that time of year again when all of us get a little reminder to be thankful for the blessings in our lives. Spending your everyday life in a setting as beautiful and fun as Steamboat, a reminder is not always necessary. People often ask what's it is actually like living here in the Valley. With Thanksgiving in mind, I asked several local business personalities what makes living and working here so special. Here's what they had to say…..
"I'm thankful to call Steamboat home because it provides natural inspiration and is so conducive to creativity. It's the perfect setting to do our craft". Architect, Brandt Van Der Bosch – owner of Vertical Arts (quirky fact – Vertical Arts designed the hugely creative bus stops dotted throughout down town).
"I'm thankful for the greatest group of friends in a community that supports dance, kids, and a healthy lifestyle" Ex-cheerleader Renee Fleisher, Elevation Dance Studio offering a menagerie of fun classes from jazz to zumba.
"For me, it's the environment…clean air, water, sunny winter days and cool, dry summer days. But above all else, it's the water because, in fact, we are all ranchers, and our crop is water: lots of snow means great skiing, but also great tubing, fishing, wildflowers, food for the elk, drinking water for us, and healthy forests. We live in a near-desert environment, and the gift of water blesses us in every way socially, economically, and physically". Norbert Turek – Elk River Realty.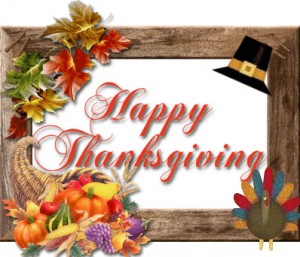 "I am thankful for the sense of community, that I actually know and like the people who live in my town". Kelly Landers owner of Creekside Café – home to the best breakfast and lunches in the Valley, at least that's my opinion!
"Happy kids, great friends and a happy town" – Eric Dorris owner of Space Station Gas (quirky fact – known for his abstract sculptures as much as he is for pumping gas).
Next time your visiting, step off the mountain and spend some of that precious vacation time downtown. Wander the streets, visit our churches, take a class or two and you're sure to feel the warmth and charm that makes Steamboat a place to be thankful for.
by Suzi Mitchell.  (Steamboat Mom, Wife, Friend & Writer).