Posted by
Kim Filler
We may have the feel of a small town, but the people of Steamboat Springs love nothing more than embracing worldwide traditions adding a local stamp or two and calling them our own. Oktoberwest has become just that. Germans and Belgians have been celebrating their ales for decades, but Colorado brews are proudly making their own mark on the beer map.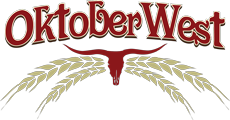 From Friday September 20 through Monday September 23, we invite you to join us with some great Steamboat Springs Lodging deals.  Come for the weekend or stay for the week, Condos in Steamboat's fall rental deals are tailored just for you. Oktoberwest is the perfect autumn showcase for all that's great about Steamboat when the leaves start to glow.
The fun begins on Friday at 5.30pm with the Pedaling Posse Parade from Howelson Hill to Little Toots Park. Grab your cruiser bike and meander through historic downtown stopping along the way for suds and grub at a selection of restaurants.
On Saturday the action is on the mountain. Take advantage of many Condos in Steamboat property locations, where the only transport you'll need are your feet. While the event is free to attend, purchase a weekend gondola ticket and immerse yourself hiking or biking in fall colors before the activities begin. At the base kids will love the Coca-Cola Adventure Zone, parents will the love the 50% discount on Water Wakerz, Ropes Course and the Slingshot Bungee Jump.
Kicking off at 2pm in Gondola Square and along Burgess Creek, the I Love Beef Cook Off and Beer Garden. Tickets can be bought through www.steamboat-chamber.com, make the most of the combo option $35 per person in advance. With over 20 Colorado Brewers offering 2 kinds of brew choice won't be an issue. Fill your commemorative mug with favorites including Crazy Mountain Brewing, Breckenridge Brewery and Steamboat's Butcherknife Brewing Company.  Live music by roots rock band Moreland and Arbuckle starts at 2.30pm with I Love Beef winners announced at 5.30pm. Make sure to buy the one of a kind Lederhosen t-shirt before heading home for the night. Avoid the morning after fuzzy head with a pint of two of rocky mountain's own cheap and cheerful beverage, water.
On Sunday, events shift downtown to Yampa Street for a real western party. Live music, line dancing and off course, more beer.  As the party doesn't start until 1pm you have all morning to explore a smorgasbord of attractions. From golf on the Haymaker, to a dip in the Hot Springs you can be as active as you choose. Make the most of early fall shades on Emerald Mountain or Fish Creek Falls for a hike with a view. Like everything in this Valley, you go at your own pace.
Take a peek at Condos in Steamboat's fall vacation rental deals and find something just right for you. If you can't make Oktoberwest we'll raise our mug of brew and say "cheers to you". If we find you at the beer garden in party mode, from us all in town it's "one for the road".
Event Pricing Information:
Oktoberwest Festival Admission – FREE
I Love Beef Cook-Off & tasting – $15; available at the door
Beer Garden Entrance* – $25 online in advance, $30 at the door. (Includes beer stein and tastings)
Beer Garden* & I Love Beef Cook-Off Combo – $35 online in advance, $40 at the door. (Includes beer stein and beer/beef tastings)